Ali Stickler, Certified Canine Behaviour Practitioner in Najac, Southern France.
Cook, the walker, playmate, on-demand stroker, rear-end scratcher to Sorrel and a comfy cushion to Bowser.

I began studying canine behaviour when I realised that I needed more help understanding one of my rescue dogs, Sorrel.

I couldn't find the assistance she required so I enrolled with the International School of Canine Psychology and Behaviour.
I enjoyed learning about dogs so much that I continued studying (and still am).
With the knowledge I have gained I wish to help others who may be struggling with their canine friends.
If you have any concerns or questions about your dog I will be happy to help. Please feel free to contact me.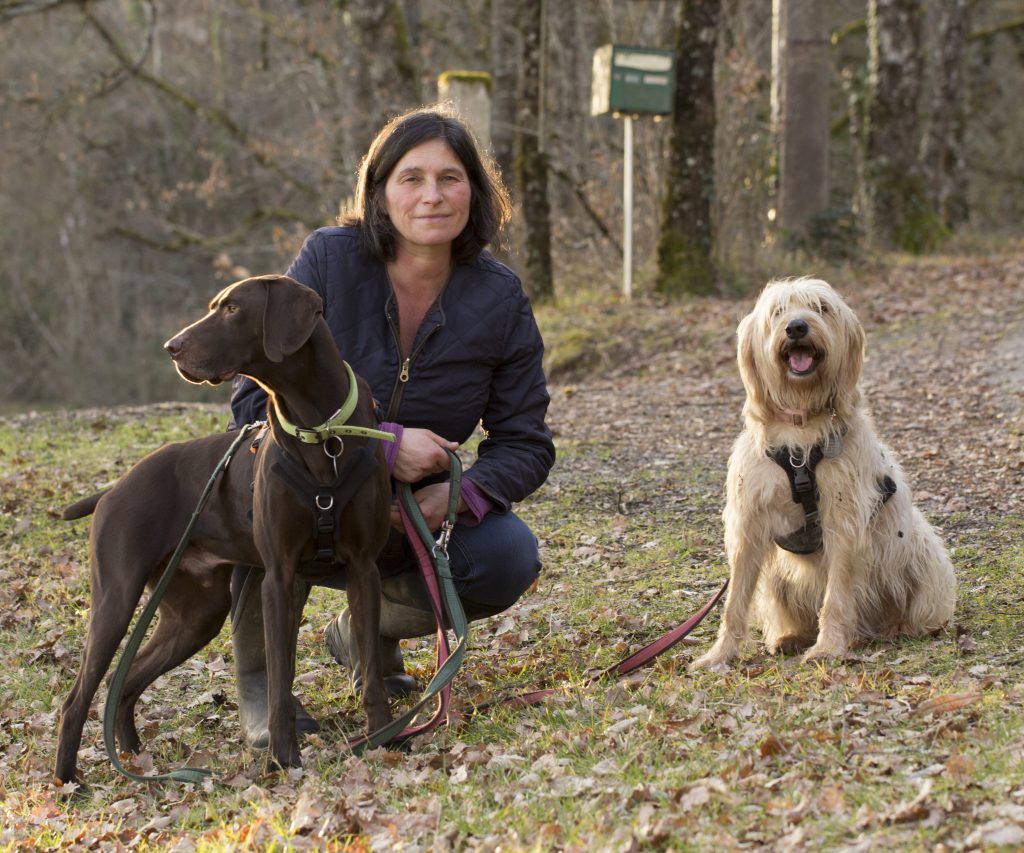 Diplomas and Certificates